---
Eugenia Seriakov & Francesco Zedde
Contingent Snapshot
---
Open Radio Lab & 12 Hours Live Radio Program
STWST 1. Floor / Radio FRO Studio
Sun, 10. Sept, 12:00 -24:00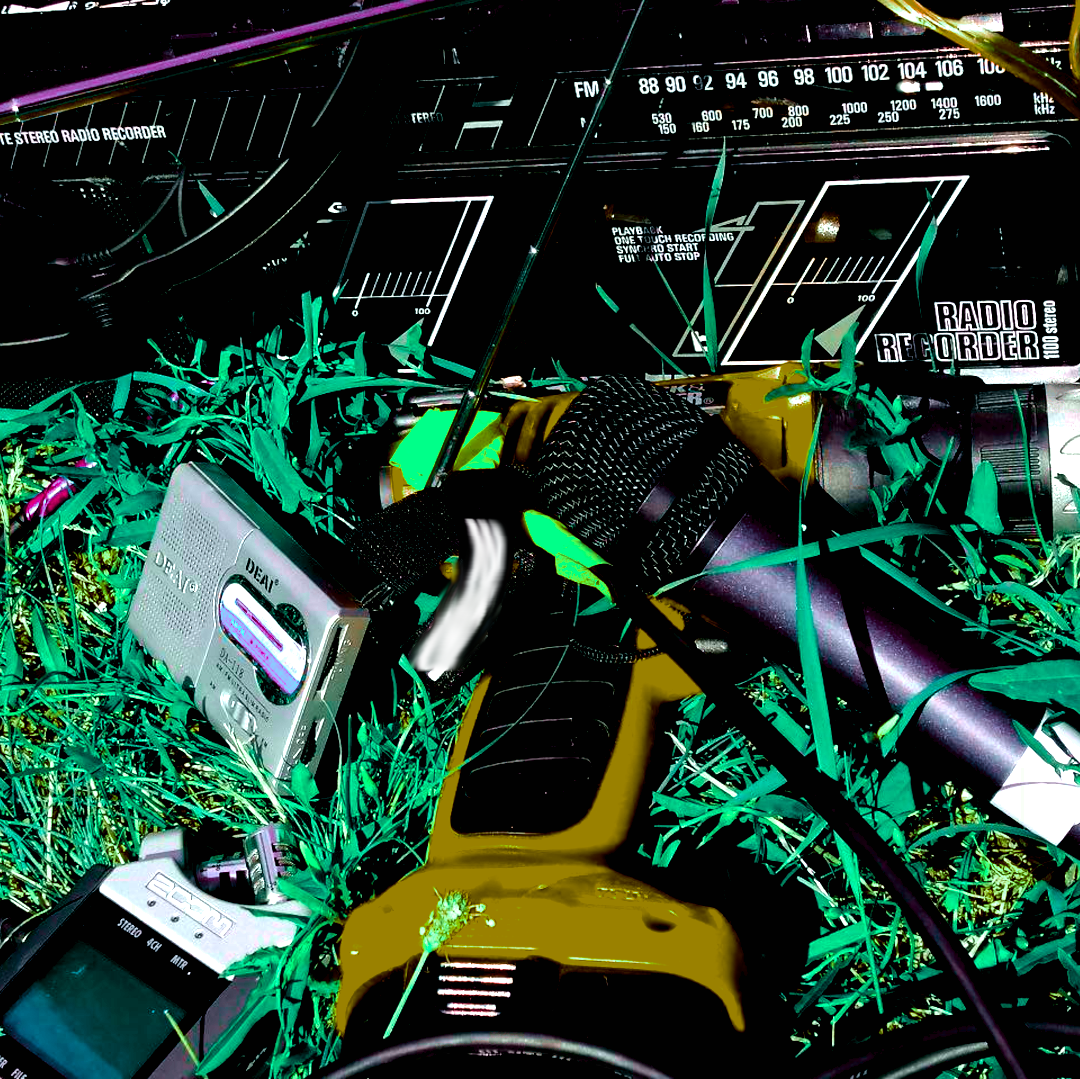 Contingent Snapshot is a project by the media anthropologist Eugenia Seriakov and interdisciplinary artist Francesco Zedde. In collaboration with STWST48, they elaborate a 12 hour live radio program during their artist residency on "Eleonore". The project explores the facets and sounds of the city and carries them across the globe via FM and online radio.
The residency concludes with an open radio lab directly from STWST. The core of the program are live improvisations by local and international artists. The ensembles, curated by Francesco and Eugenia, create unique spontaneous happenings between musicians meeting on stage for the first time. The recordings and live performances are broadcasted live via FM on the STWST channel, on Radio FRO and in parallel on various online radios (WORM Rotterdam, Threads London, Diffusion FM Sydney, Radio Citta Aperta Rome, Beloved Chicago and many more).
The program is open to visitors. We invite you to actively participate in the events on site with spontaneous contributions, short statements and interventions.
With the following artists:
Gabriela Gordillo (electronics) - Instagram.com/cupasoup
Nicola Privato (magnetic instruments) - nicolaprivato.com
Didi Kern (drums) - didikern.bandcamp.com
Lukas Löcker (electronics) -
Mika Bankomat (voice, electronics) - instagram.com/mika.egal/
Udasi (electronics) - on.soundcloud.com/4w8hX
RSMA (voice) - instagram.com/kulturstrich_2.0/
Mia Zabelka (violin). - instagram.com/miazabelka/
Wolfgang Dorninger (diy electronics) - dorninger.servus.a
Simon Mara (dj set) - soundcloud.com/wsmara_archive/sets/mixes
Roberta Lazo Valenzuela (flute, small objects, electronics). - robertalazovalenzuela.cl
Jena Jang (voice, small objects, electronics) - soundcloud.com/purplearsound
RGBastler (circuit bent consumer electronics) - rgbastler.com
Francesco Zedde (drums) - frazedde.eu
Cate Hops (voice, electronics) - instagram.com/cate0hops/
With sound contributions of: Simon Goodwin, Susie Kahlich, Bianca Ludewig, Kirsche von Bubach, BYDL, OCP, Rabon Aibo, Phallucipher, E-09, Sokushinbutsu Project and more tba
Confirmed radios are: FRO Linz, Radio Z Nurnberg, Res Vienna, Worm Rotterdam, Usmaradio San Marino, Raheem Milan, Radio Citta Aperta Roma, Colaboradio Berlin, Merda Malata Godiasco, Fango Pistoia, Threads London, CASo Buenos Aires, Wavefarm/XGXC New York, Diffusion Sydney, Beloved Chicago, Resonance Extra London, Sound art Radio Totnes, Campus Radio St. Pölten, Alhara Bethlehem
---
EUGENIA SERIAKOV . The anthropologist explores space as social practice. Her project "Sound System Culture" initiates events in which the audience actively participates. She gives lectures in Lisbon, Vienna, Frankfurt and Berlin.
https://soundsystemcultureberlin.wordpress.com 
FRANCESCO ZEDDE (*Ital.) lives and works in Utrecht. Initially trained as a guitarist and drummer, today he's working in sound design and audio engineering. His artistic repertoire includes concerts, releases, workshops, instruments, installations and performances. 
https://frazedde.eu/ 
Together they perform as KYOOT.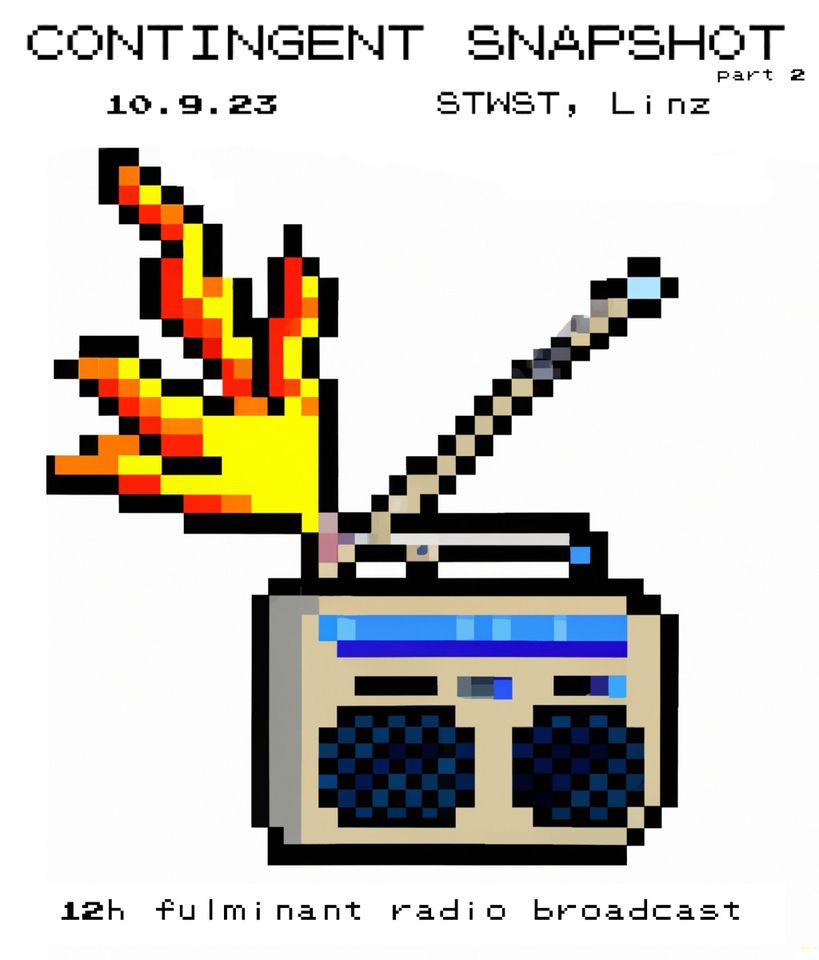 DOCUMENTATION